PROJECTS
Discover the highlights of Nicolai Bergmann's work in Japan and around the world
Tivoli Gardens Copenhagen (2021) & (2022)
Nicolai and his team recently flew out to Copenhagen to hold "The Flower BOX Exhibition" at Tivoli Gardens - the world's oldest amusement park. At the exhibition, Nicolai created large installations throughout the space, held a live performance, and even gave flower box lessons to the hundreds of daily visitors.

Watch as Nicolai reflects back on his experiences and see what a moment like this in his home country meant to him. We hope you all find an opportunity in the future to visit Tivoli Gardens in the near future!
Kiyomizu Temple in Kyoto (2018)
Back in September of 2018, Nicolai and his team worked on a vast installation at the famous Kiyomizu Temple in Kyoto and the flagship store in Tokyo to help bring awareness to breast cancer. Both locations were filled with pink flowers and gave participants an opportunity to write down their wishes on pink ribbons.
The theme - "We are all affected by breast cancer in one way or another". The hope was that the campaign would not only teach peole about breast cancer, but serve as a reminder of its existence.
Formula 1 Singapore Grand Prix (2019)
Every year, the city of Singapore is transformed into a racetrack for the Formula One Singapore Grand Prix.
For the second year in a row, Nicolai Bergmann has been invited out to help decorate the Paddock Club. Watch how Nicolai and his team work together to help bring color and life to the space.
What's Your Colors Exhibition (2022)
The grand finale of Kumamoto Hanahaku brought to you by Nicolai Bergmann's "WHAT'S YOUR COLORS"! Over 50 different arrangements of six different color themes - red, blue-purple, yellow-orange, green, pink and monotone - fill the space with a unique vibrance.

Nicolai has teamed up with local porcelain artists and used over 2,000 locally sourced flowers to create the arrangements. Watch the video as Nicolai gives a quick tour of the space while introducing key points of the exhibit. Enjoy!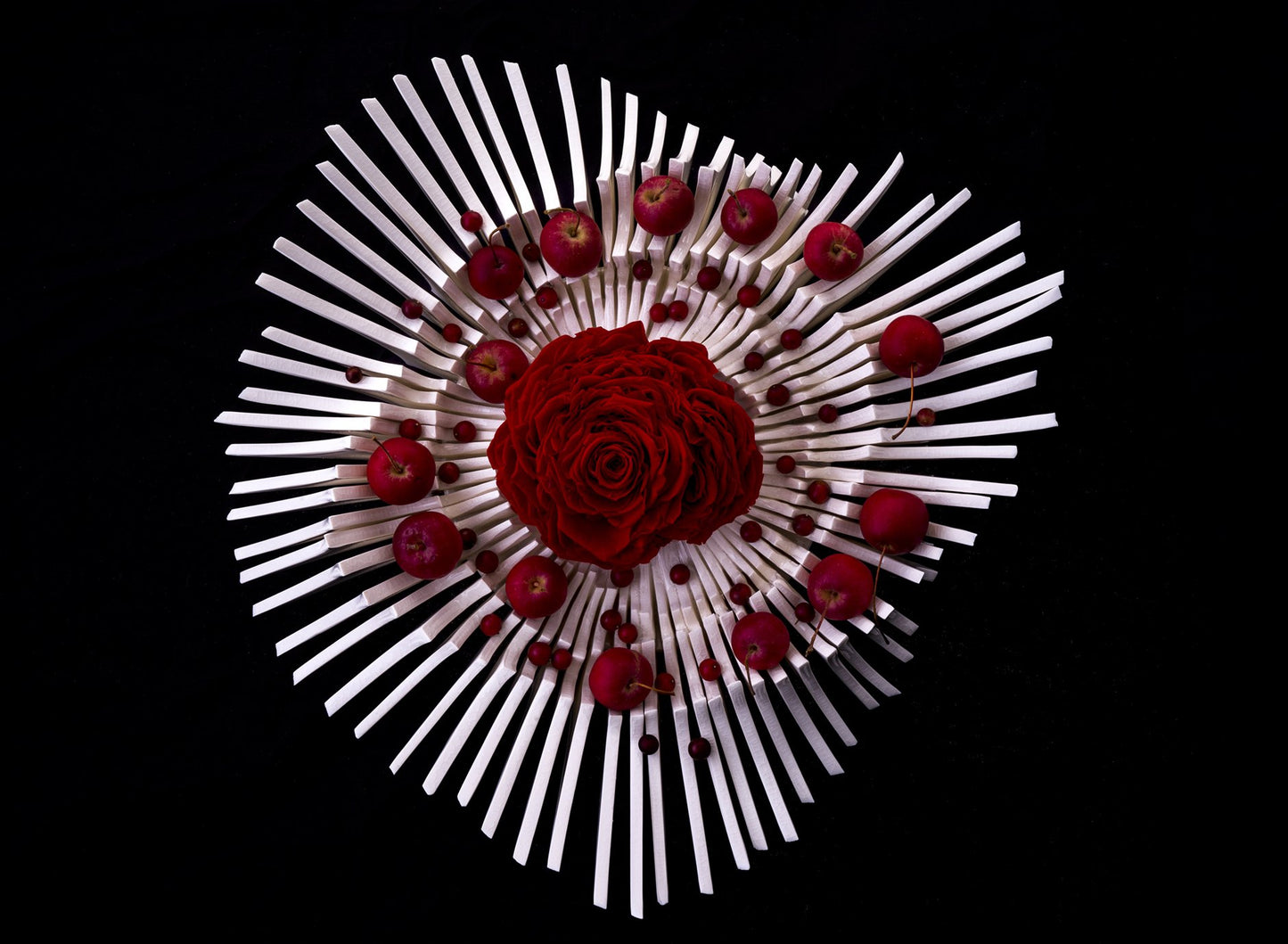 Floral Art Highlights
See more of Nicolai Bergmann's work and take a look at some of his most fantastic floral artworks.