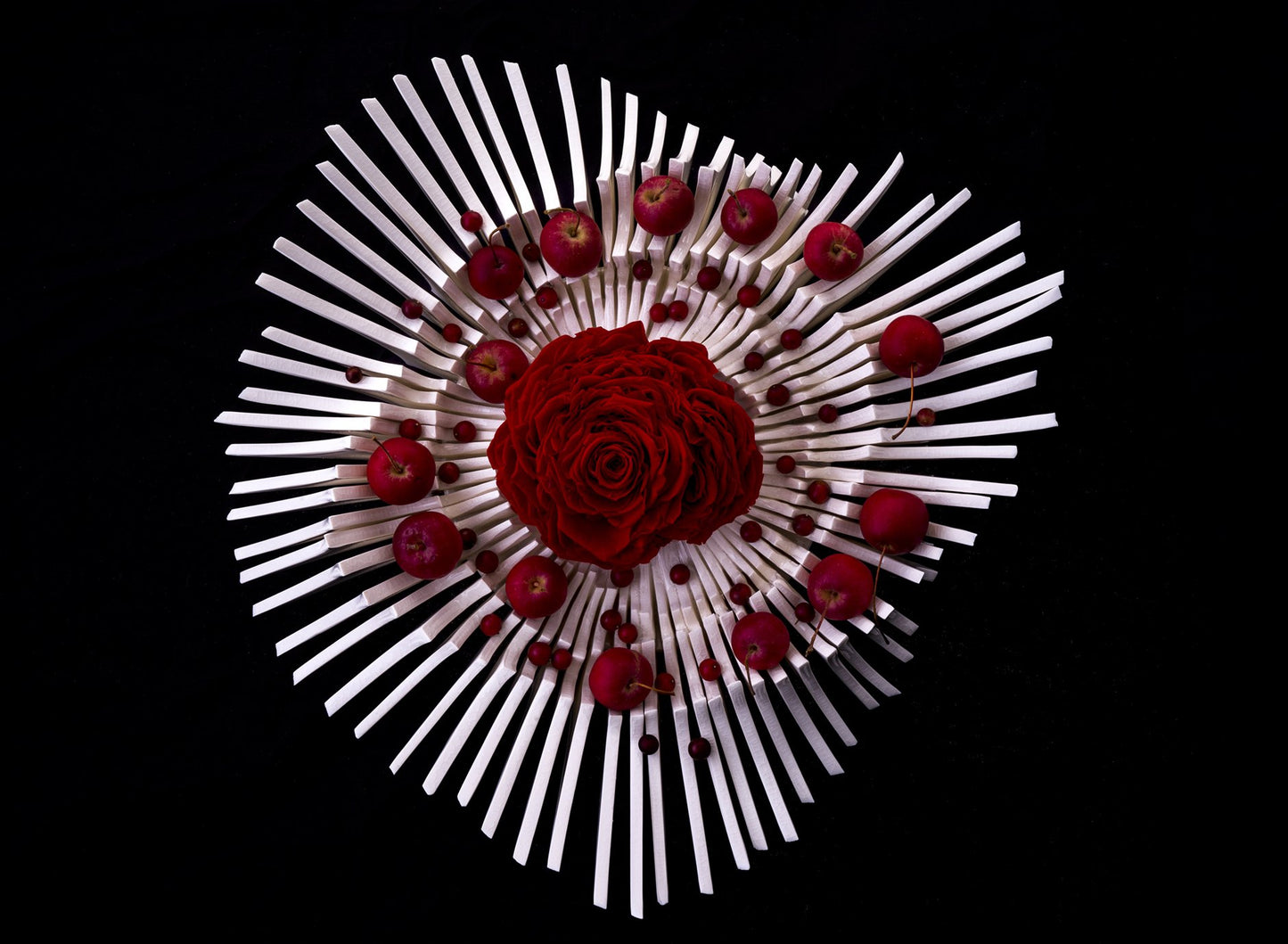 JAPANDI-NA (2021)
Nicolai Bergmann and Yuki Nara, a ceramic artist and architect from the Ohi pottery family, held the exhibition "JAPANDI-NA" from December 2021 until January 2022.
With "JAPANDI-NA" the two artists' passions collided and sublimated into a variety of works: Yuki Nara, whose DNA is based in the tradition of the Ohi Chozaemon kiln, a tea ceremony pottery with a history of over 350 years, created unique ceramic vases and Nicolai Bergmann, whose DNA is inspired by the minimalist and timeless design of Scandinavia and the traditional beauty of Japan.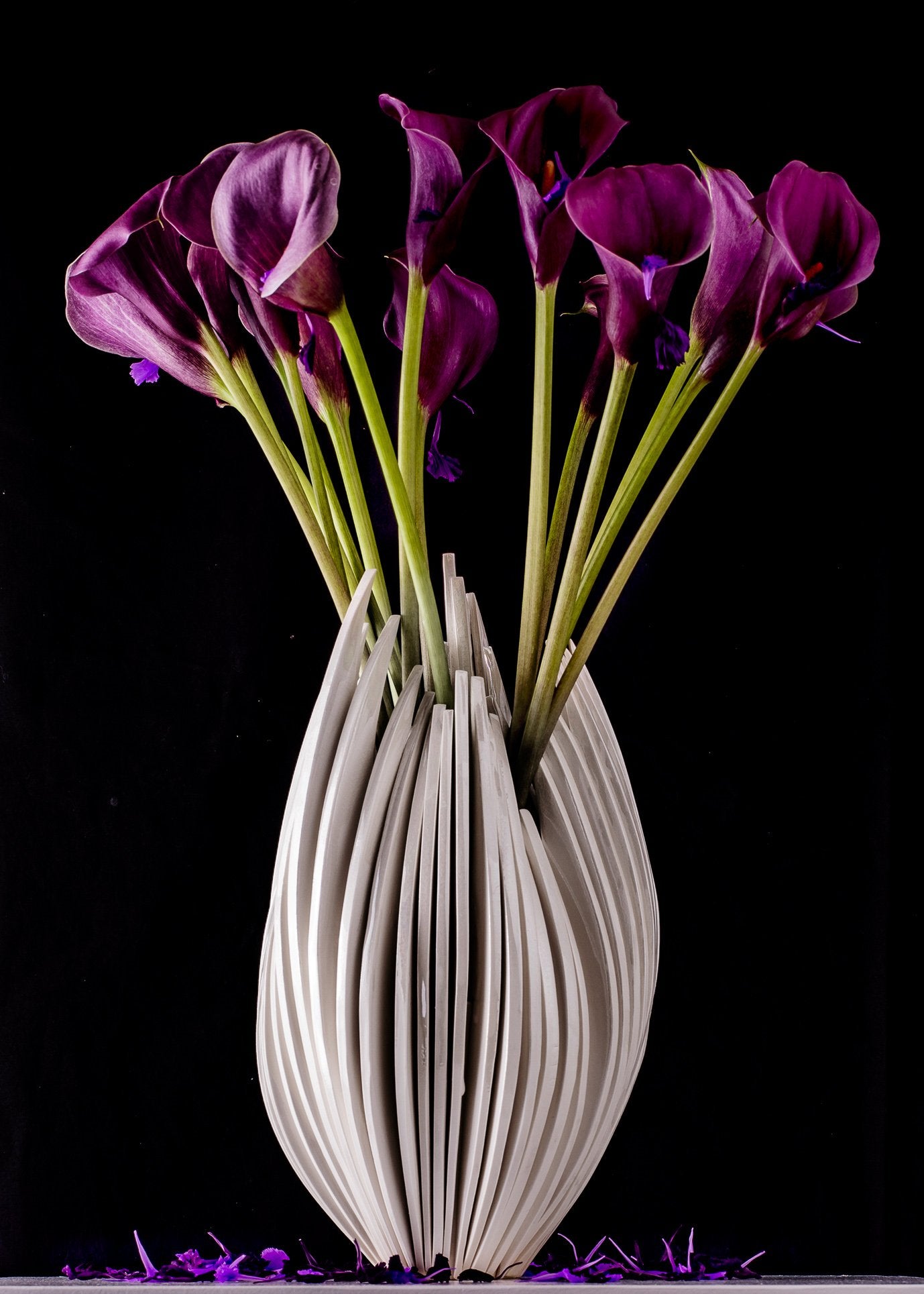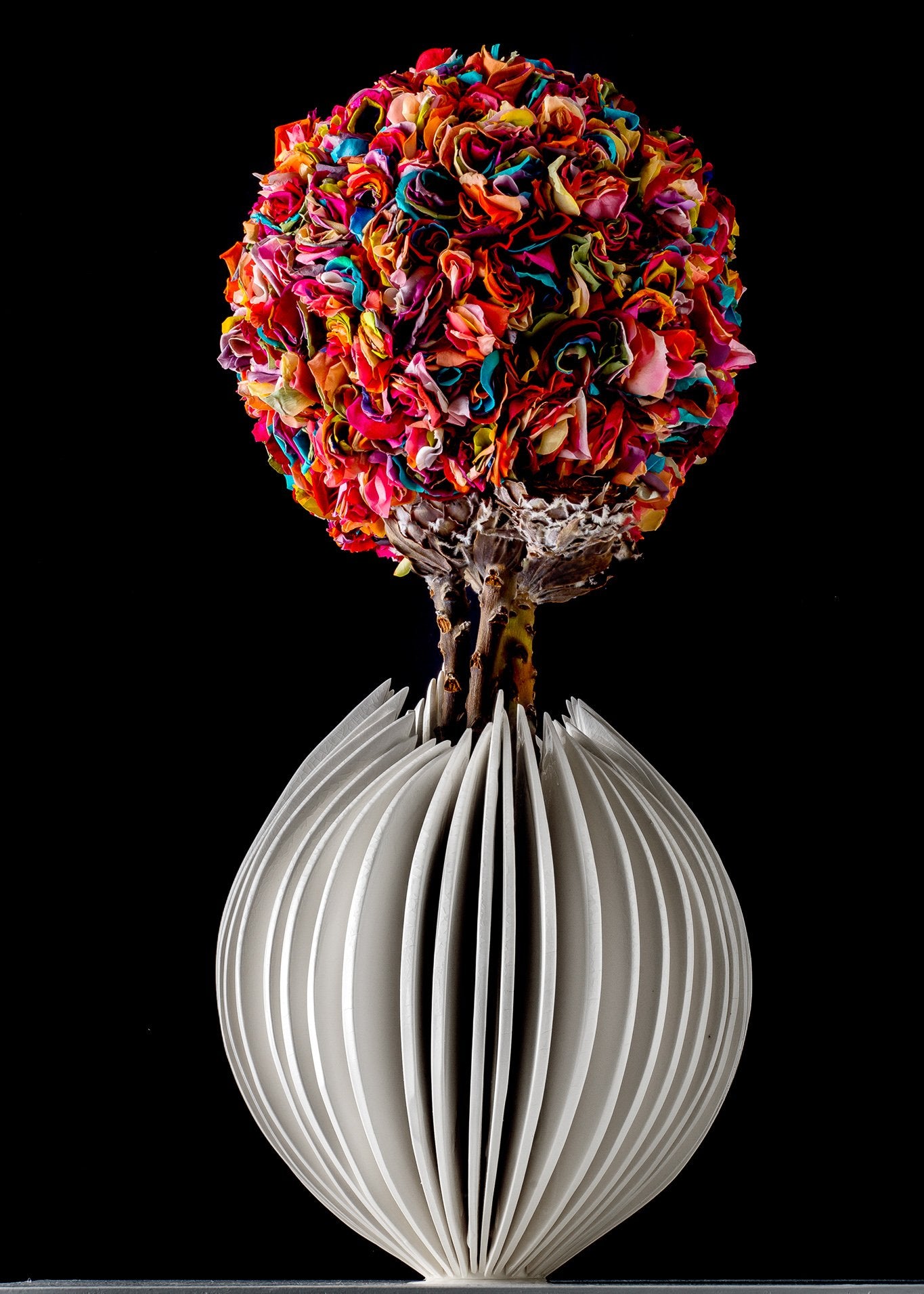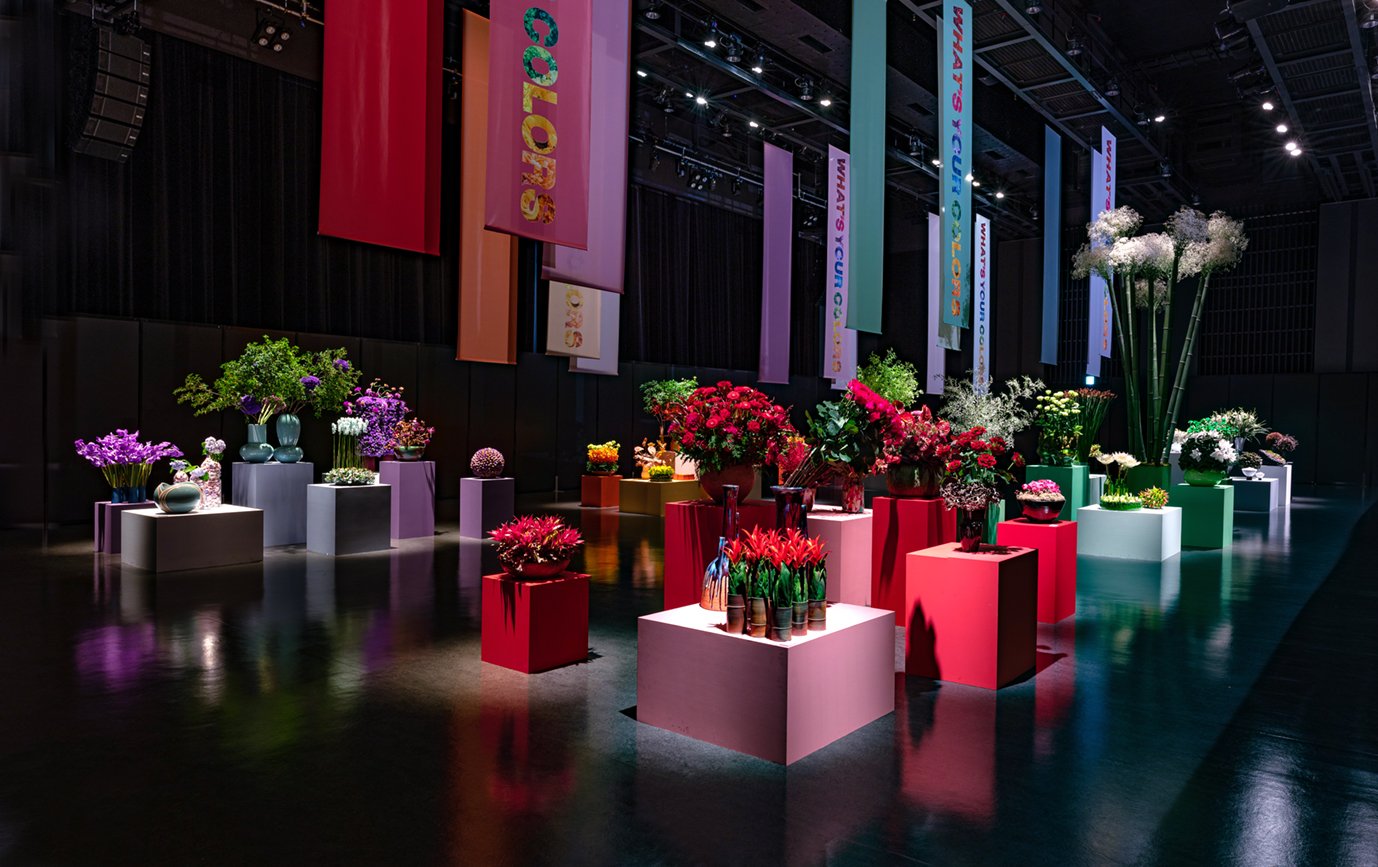 WHAT'S YOUR COLORS (2022)
Nicolai Bergmann's "WHAT'S YOUR COLORS" marked the grand finale of a large flower exhibition in Kumamoto, Japan! Over 50 different arrangements of six different color themes - red, blue-purple, yellow-orange, green, pink and monotone - filled the space with a unique vibrance.

Nicolai teamed up with local porcelain artists and used over 2,000 locally sourced flowers to create the arrangements.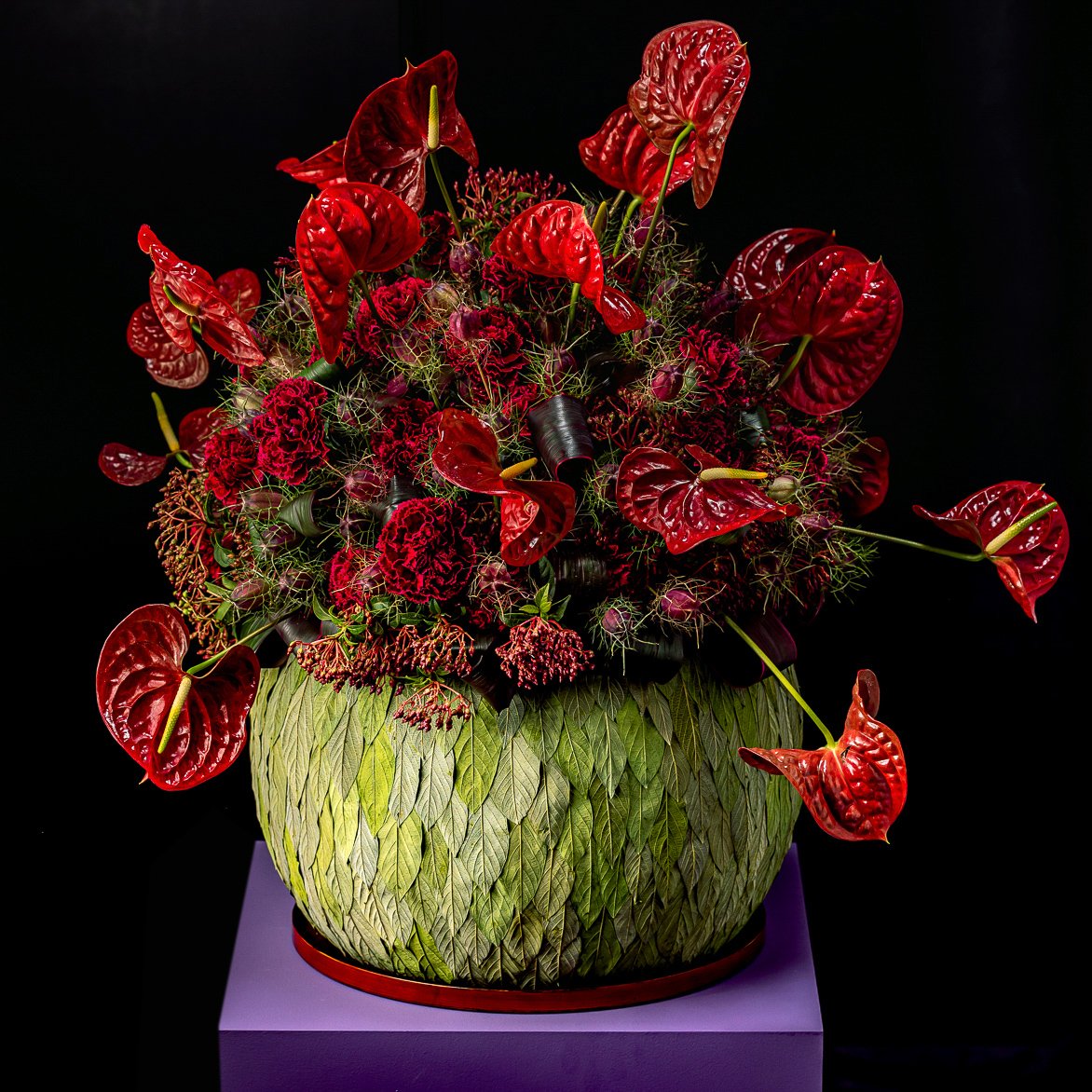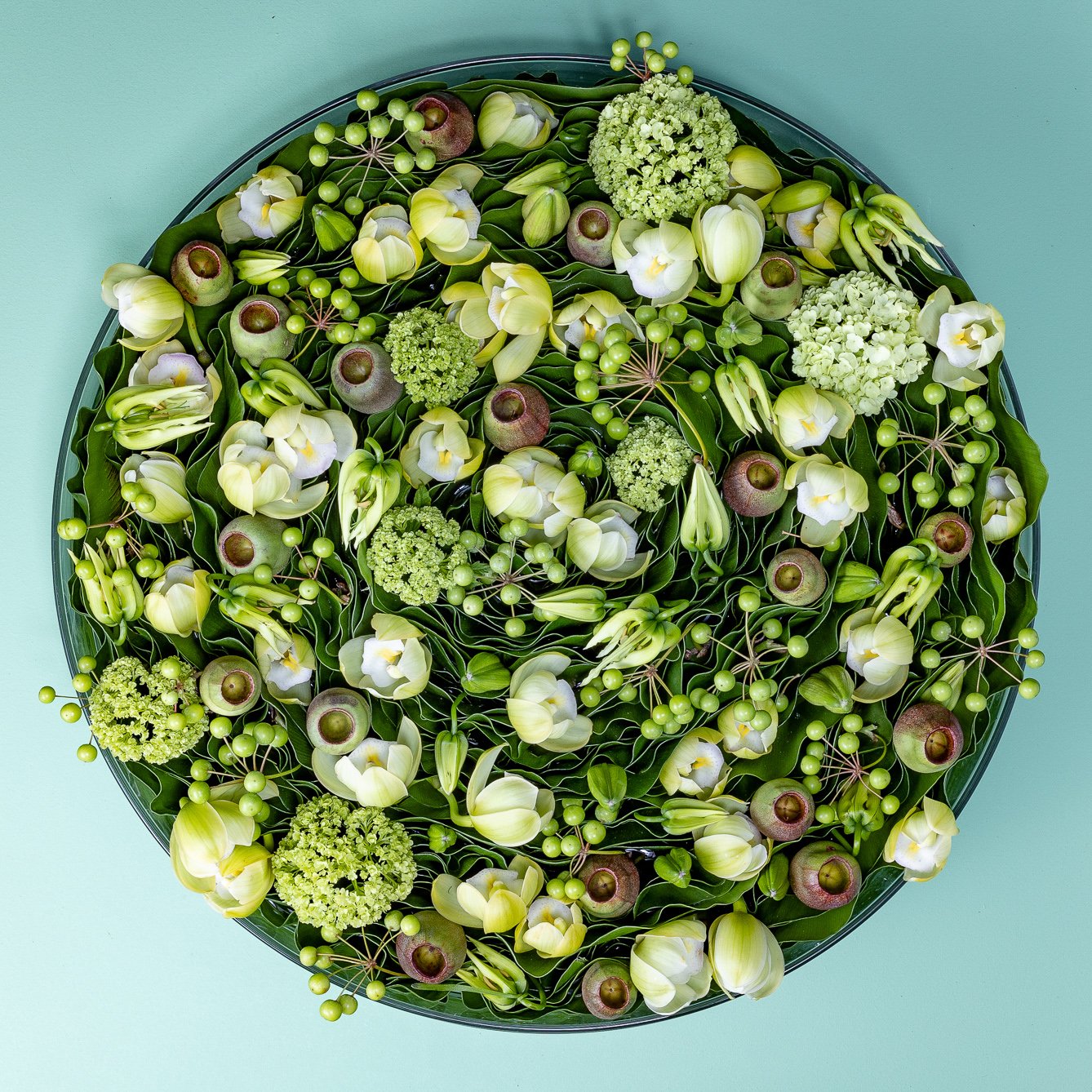 Projects by Nicolai Bergmann
Over the past 20 years, Nicolai Bergmann has become one of the most renowned flower artists in Japan and across the globe. Take a look at some of his most astonishing projects.