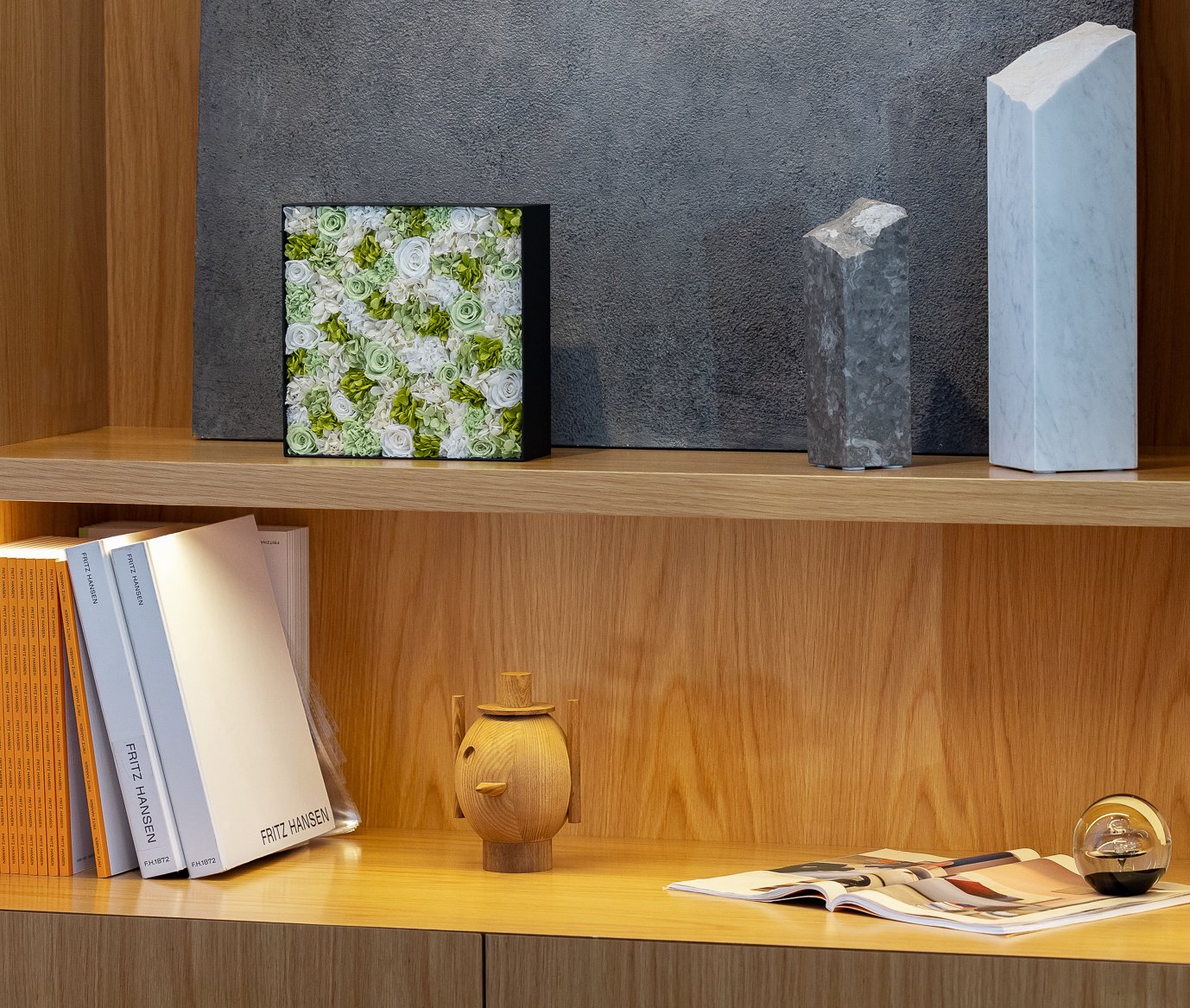 Shelf Styling
Books, vases and pictures are common items to decorate a shelf. Our Flower Boxes are safe to place vertically next to your favorite decors adding some color that will last for up to 3 years.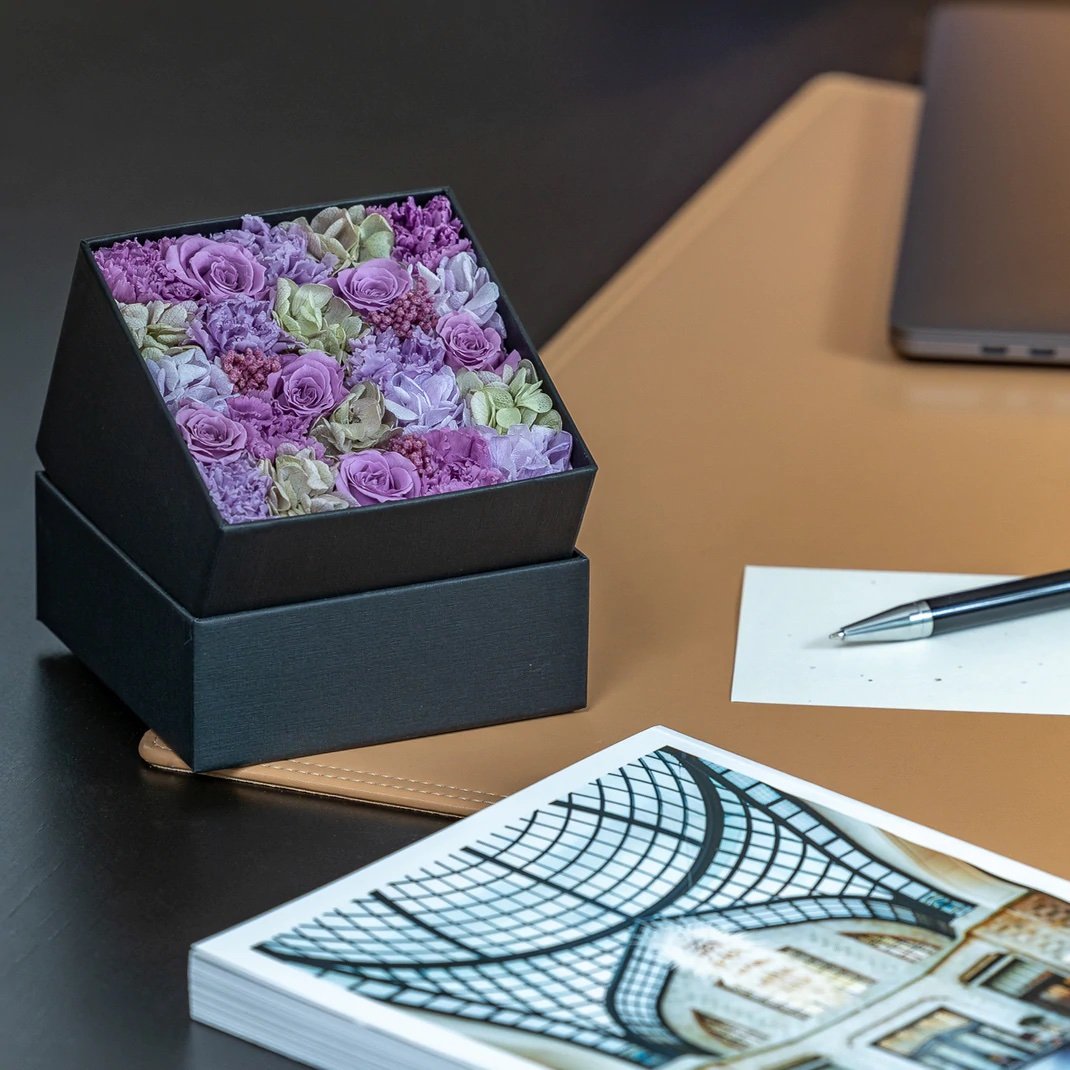 Add color to the Workspace
Brighten up somebody's busy work day by gifting them luxurious, colorful blooms for their desk.
Both at the home office and company's desk, the Flower Box might just be the mood booster they need on a stressful day.
The preserved flowers do not require any watering making this floral gift a low-maintenance and long-lasting joy.
Coffee Table Decor
Who doesn't love to decorate a beautiful coffee table? Place the Flower Box next to a tray and even fresh flower bouquets to add new shapes and textures into your individual decor mix.
Discover all Flower Boxes